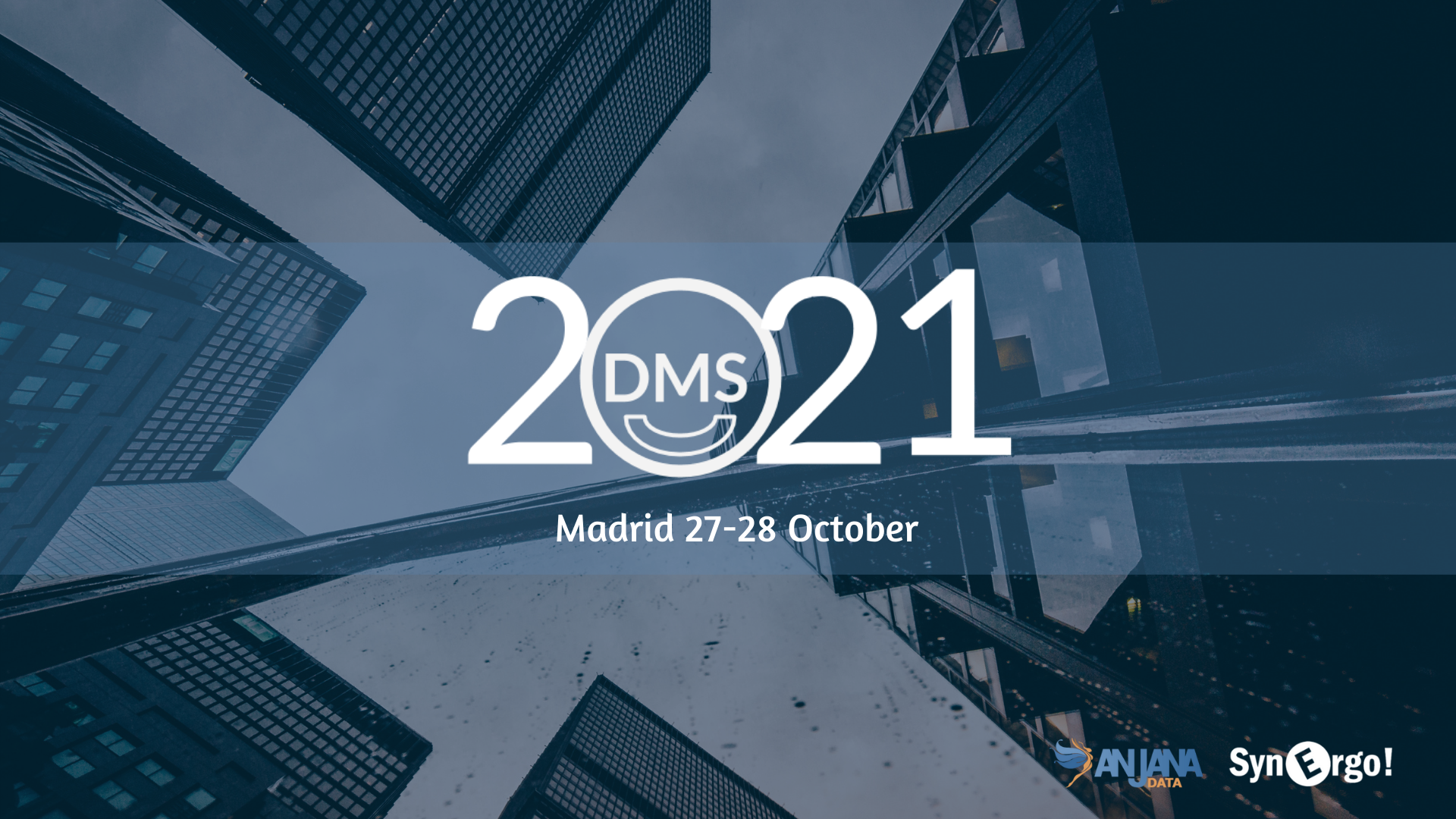 Anjana Data joins one more year to the Spanish edition of Data Management Summit; a meeting aimed at CIOs, CTOs, CDOs, Chief Data Officers and all types of professionals and experts of the Data Community who are looking to implement emerging technologies and innovative methodologies to solve today's technological challenges in order to achieve new business opportunities.
Additionally, as a novelty, Anjana Data is pleased to announce that this year we will participate as Gold Sponsor along with other leading organizations in the world of data such as Google Cloud, Telefónica Tech, Everis and Irion. Thus, we are joining one more year to an event which is focused on more innovative solutions than platforms or tools, creating an open discussion forum to share experiences and use cases among industry professionals in a completely open and collaborative way.
On the part of Anjana Data, Mario de Francisco Ruiz, CEO of the company will be the moderator of the round table "Data governance, Change Management and Agile Mindset for reach Quick Wins Goals" that will take place on 27 October at 15:50 CET , and will be attended by leading data professionals such as Mercedes Gutierrez,  Deloitte Partner; Moisés Dueñas Muñoz, VP Marketing and Event at DAMA Peru; Rubén Arévalo Dosuna, Senior Manager Data Governance at PWC; Marco Segura, Chief Data Officer-CDO at Pichincha Corp; Javier Blanco Romero, Global Head of Data Governance Services at Telefonica Tech; Tony Rodriguez, Head of Data Strategy and Data Management; and Marta Diaz, Product Owner Data Platform Adevinta Spain.
The round table will highlight the importance of people and processes in data governance the implementation. It will delve into change management as something that becomes critical in a Data Governance programme, considering the agile mindset for its implementation and operationalization. Additionally, the main advantages of this approach over more traditional approaches will be discussed, and experiences and advice will be offered by the participants.
Otherwise, Anjana Data has a space for one of its clients  to share with the attendees its particular use case, explaining how Anjana Data is helping them to achieve the proposed objectives thanks to the implementation of its differential, innovative and disruptive solution for Data Governance, designed to help organizations in the implementation and operationalization of their data strategy in  Big Data, Multi-Cloud and Data-Driven era.
The Spanish edition of the Data Management Summit 2021 will be held on 27th-28th October 2021 at  Nebrija University (Madrid). The event can be followed both personally and online, only by invitation.