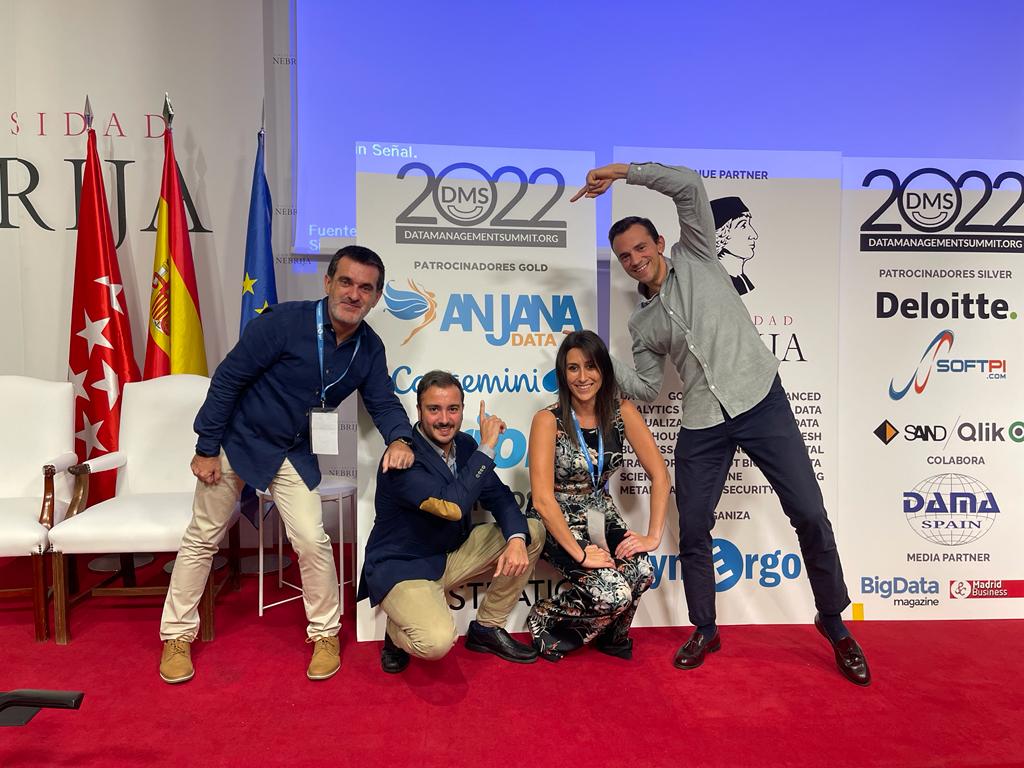 Last week, on October 19 and 20, 2022, the fourth edition of the Data Management Summit was held in Spain, a meeting aimed at CIOs, CTOs, CDOs, Chief Data Officers and all kinds of professionals and experts from the Data Community. Anjana Data was Gold Sponsor of the event, and contributed all its experience through a success story and its participation in three of the most important round tables of the meeting.
Anjana Data sponsored the speech of Francisco Machín Aragonés, CDO at Instituto de Empresa, who highlighted the main challenges to be solved to become a Data Driven company. All this highlighting the three main axes from his point of view, the organization, processes and technology. He also highlighted the concepts of Data Process, Data Standardization, Data Quality, Data Security, Data Architecture and Data Governance. Thanks to the implementation of Anjana Data, IE has been able to face the challenges of becoming Data Driven for an organization.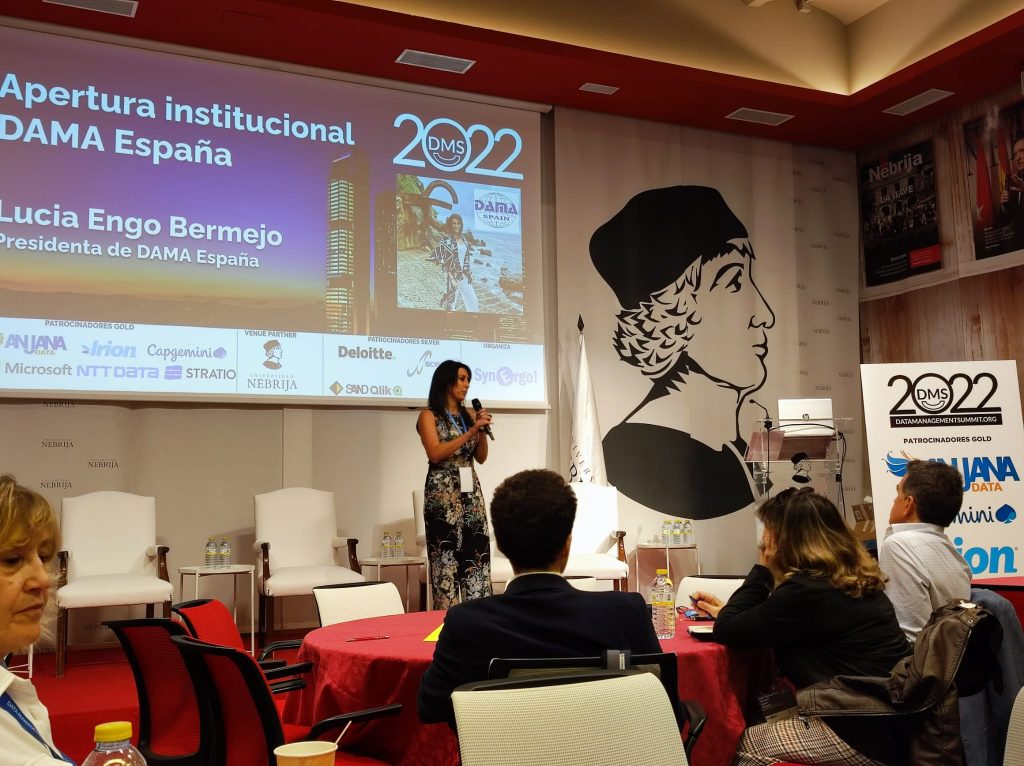 Lucía Engo, Head of Customer Success at Anjana Data, moderated the round table discussion 'How to converge the different data quality models', in which they talked about how to measure data quality, how to manage quality processes automatically and how to avoid Data Lake corruption. José Carlos Rodríguez Mendizábal, Customer & Partners Success Manager at Anjana Data, participated in the round table 'Data Architecture: Data Mesh or Data Fabric?' in which he stressed the importance of providing a tailored suit adapted to each company, and for that to have a good consulting firm and a tool that allows you to make your own fully configurable governance model as Anjana Data.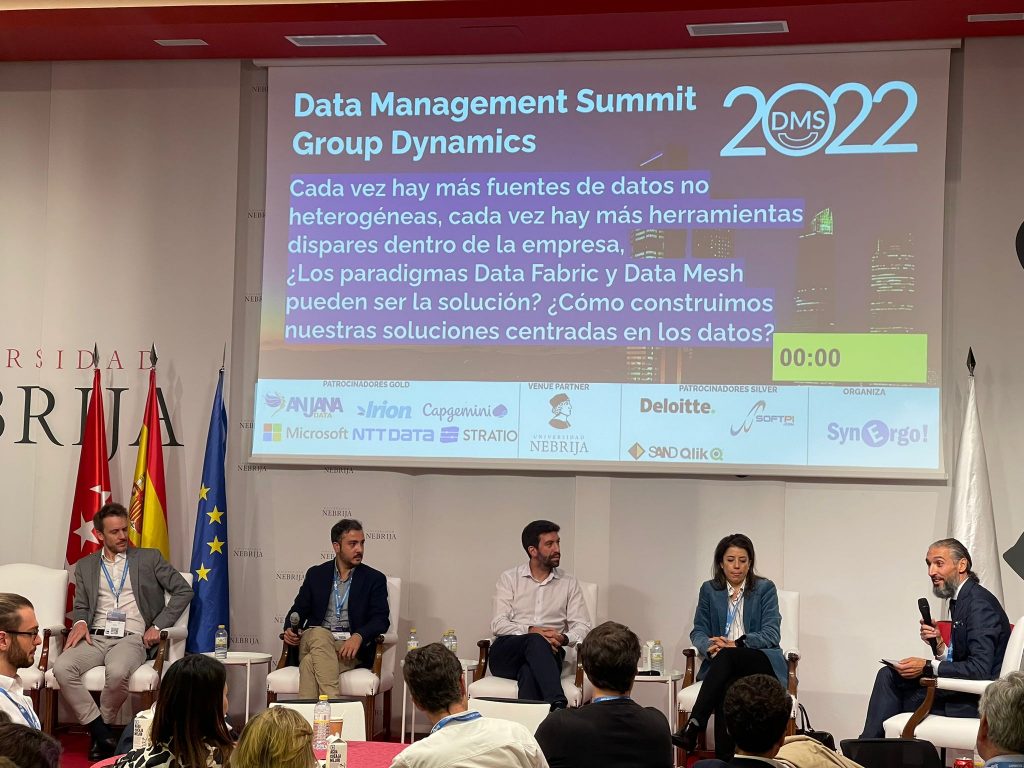 Mario de Francisco Ruiz, Anjana Data's CEO, participated in one of the round tables on October 19, about How to accelerate the adoption of Open Linked Data in the Public Administration domain. The CEO of Anjana Data highlighted the importance of Public Administration workers to know the importance of data and how to work with data, and not from an IT point of view.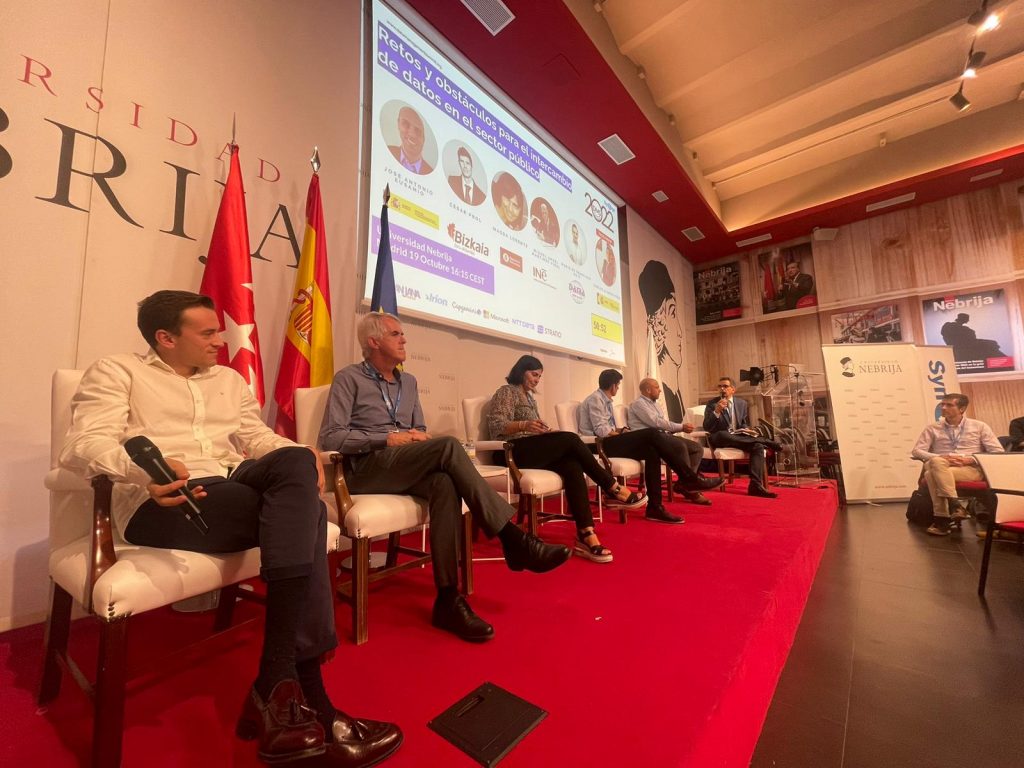 The event was attended by more than fifty attendees in person, in addition to being followed online throughout the development of the event. In Anjana Data we have participated one more year as Gold Sponsor of the meeting along with other leading companies in the sector. If you did not attend the event, you can watch it in full online.