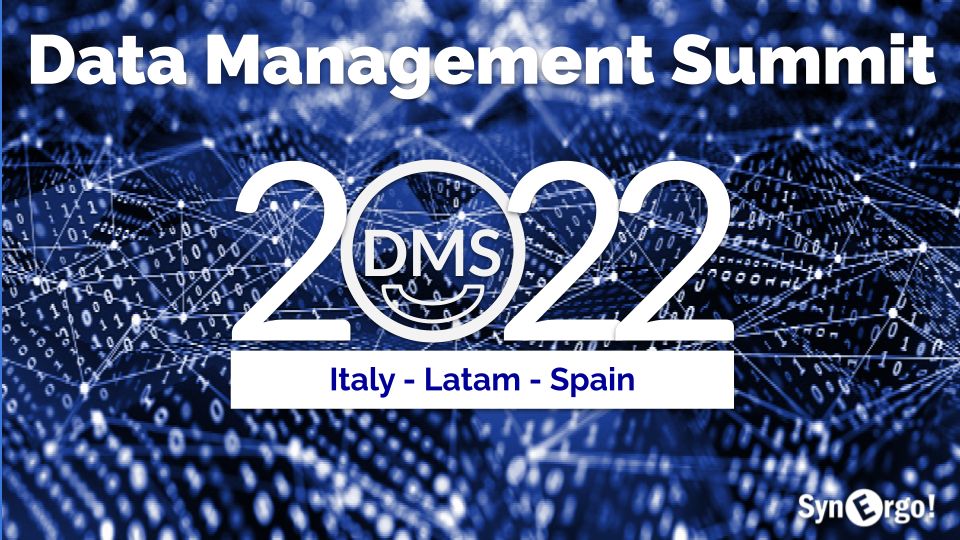 Anjana Data will participate as Gold Sponsor in the Spain and LATAM editions of the Data Management Summit, a meeting aimed at CIOs, CTOs, CDOs, Chief Data Officers and all types of professionals and experts in the Data Community who seek to implement emerging technologies and innovative methodologies to solve current technological challenges in order to achieve new business opportunities.
In 2022, Anjana Data has celebrated its third anniversary with some milestones such as being named in the Gartner Market Guide for Data & Analytics Governance Platforms as one of the leading Data Governance and Analytics platforms in the market. In addition, it has also continued to evolve and grow in the market, working with customers from different sectors and countries, and with different degrees of maturity. Anjana Data has consolidated its position as a platform for Data Governance and Analytics that stands out in terms of vision, architecture and pricing; in addition to its two fundamental principles with clients and partners, proximity and transparency. Once again, Anjana Data will bring to the DMS all its knowledge in data management and governance from the hands of its professionals and through success stories.
The DMS will celebrate its first edition on 20 September 2022 in LATAM, pursuing the goal of becoming a global benchmark event in Data Management without the specific framework of any technology. In addition, the DMS will also be present in Spain, for the third consecutive year, on 20 October 2022. The event in Spain will be a hybrid event, so although it will be held in person, it will also be possible to follow it online. However, the LATAM event will be online only, with the certainty that interest will be awakened in these countries so that it can be held next year in a hybrid form like the event in Italy and Spain.
Anjana Data will be one of the driving forces behind the DMS as a Gold Sponsor for the third consecutive year, supporting an initiative that focuses on innovative solutions and platforms, creating a forum for open debate to share experiences and use cases among industry professionals in a completely open and collaborative way.
Registrations for the different events are free of charge and can be made using the following form. The application is then reviewed by the organizing committee and is approved or rejected.
Additional information about the event:
Why can't you miss DMS?
Data management professionals will engage in a wide range of activities to ensure that a company benefits from its data investment, including enterprise architecture, data modelling and definition, data quality and management, and metadata management.
The event aims to be a bridge to academia and the younger generation who want to bring experience and learn from what is really being done in the enterprise in data.
Where and when?
The event in Spain will be a hybrid event, with 40 places available at the Nebrija University in Madrid on 20 October, while the rest of the attendees will be able to attend online. Additionally, the LATAM event can be attended online.