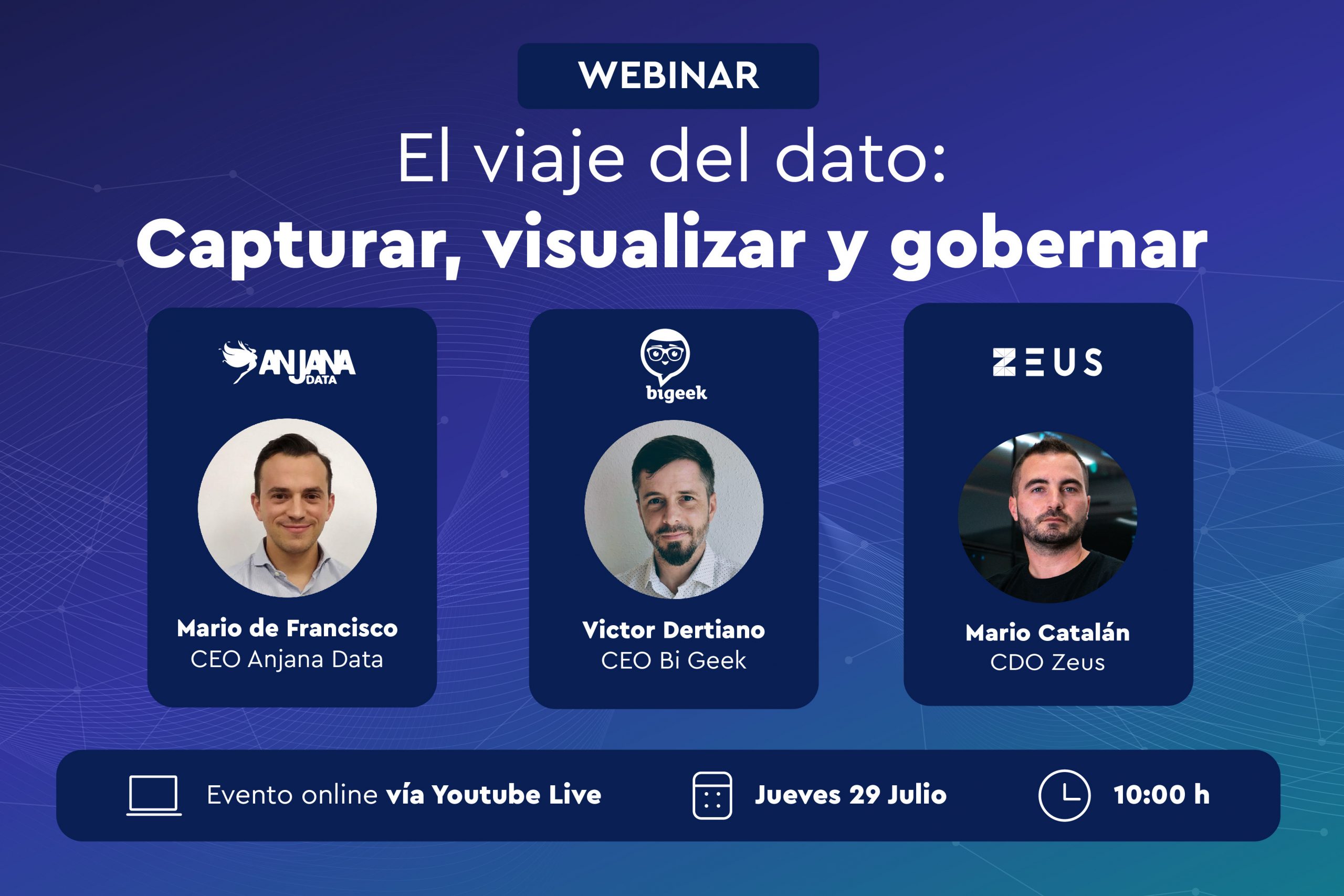 The commitment to a management model where data is the protagonist is key today. Companies must be able to detect opportunities at the right time, acting as quickly as possible.
In this online conference we will tell you, from the hand of three experts in data, how to:
Save on operating costs.
Improve customer experience.
Adapt the strategy to market changes and demand.
Have a transversal vision of the business.
Structure and visualize information appropriately.
Improve customer experience and increase customer loyalty.
Comply with regulatory requirements and mitigate the risks inherent in data management.