According to Gartner, through 2022 "only 20% of organizations investing in information governance will succeed in scaling governance for digital business". Data Governance 1.0 has failed to operationalize Data Strategy with sustainability, for this reason we must now focus on Data Governance 2.0, with a Data Eco-System where there is federated collaboration between data producers and data consumers.
In this second webinar from "The DATA-DRIVEN webinar series", Peter Kapur, Founder of True North Data, will share with us as a "data practitioner", the best practices to operationalize an organization's data strategy.
Check the webinar summary here.
---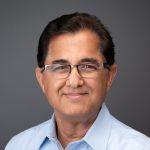 Peter Kapur is the Founder of True North Data; Data Strategy, Stewardship and Governance Visionary; Former Data executive with AIG, Depository Trust Co., Credit Suisse Data Solutions, Goldman Sachs.