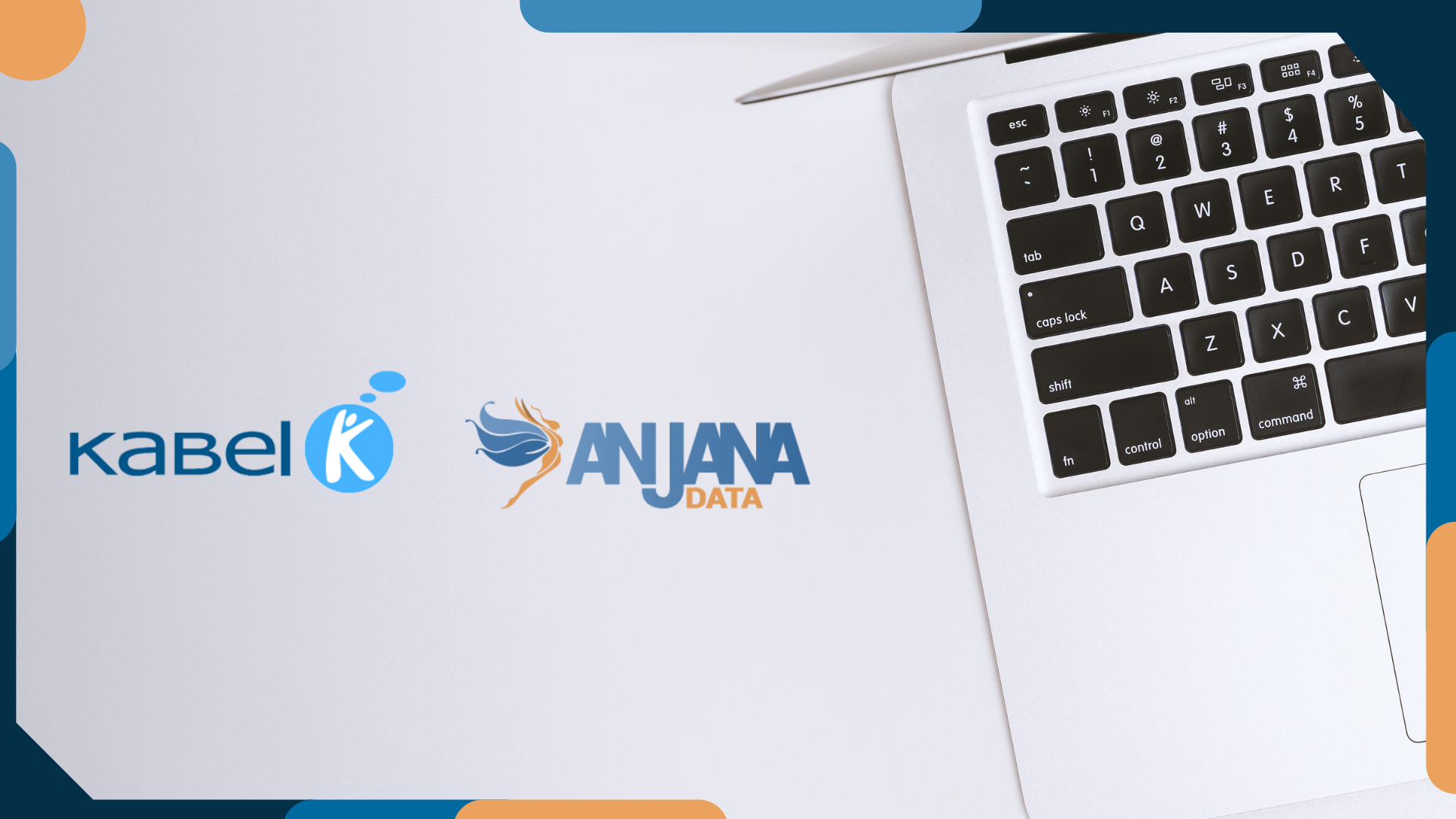 At Anjana Data we believe in entities that are committed to technological innovation and  to excellence; and that is why we joined forces with Kabel, the driver of business transformation through technology. Thus, at the end of 2020, we closed a strategic collaboration agreement through which Kabel became part of Anjana Data's ecosystem of certified partners.
Kabel was born with the vocation of being the technological partner of businesses, developing software and infrastructures and providing consulting services in the field of information technology. The core values ​​of this organization, after more than 25 years of history, are based on facing and successfully completing any project with transparency, professionalism and passion for excellence.
Kabel's value proposition is to evolve from technology to solution, working in an agile manner and with quality execution. With a 360º work methodology, and with the aim of improving the client's initial situation, they devise and build solutions, helping them fundamentally with the necessary internal knowledge transfer.
In this context, and after several specific collaborations, Kabel has decided to rely on Anjana Data as one of the leading technological solutions in the field of Data Governance to incorporate it into its portfolio of solutions. Thanks to this, Kabel will be able to offer a differential value proposition to its customers by merging its consulting services in this field with the integration of Anjana Data for the implementation of an effective and efficient data governance.
For Anjana Data, joining forces with Kabel means adding to its network of partners a team of highly qualified professionals in digital transformation with extensive technical knowledge of the world of data and complex Multi-Cloud environments and a clear focus on obtaining business results through technological innovation .